软件工程师实习岗位-2019年暑期
Riot Games|Software Engineer Intern, Summer 2019
实习岗位:Riot Games|Software Engineer Intern
实习时间:Summer 2019
实习地点:美国-Los Angeles, CA
申请截止日期:2018年10月31日-(截止日期后申请的简历将不被考虑.)
公司简介:
拳头是一家网游开发商和发行商。成立于2006年。迄今为止,其首款游戏《英雄联盟》每天都有超过2700万的玩家连线体验。2008年融资800万美元,引入腾讯、Benchmark Capital 及Firstmark capital作为投资者,腾讯随后获得《英雄联盟》中国大陆代理权。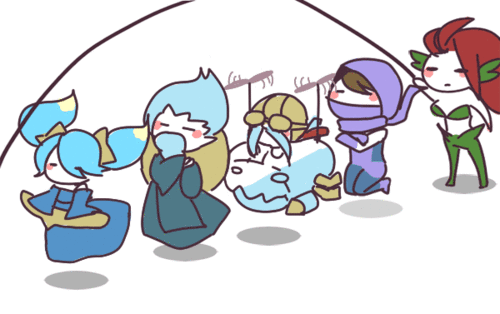 岗位职责:
·Work on a diverse, cross-functional team that is defining the future evolution of League of Legends: a big game, with a big player base, and big demands.
·Be involved in the development of hush-hush, unannounced titles that are being worked on in our skunkworks lab ("Research and Development!").
·Build a massive global platform for deploying and operating backend services with low latency and high availability.
·Extend the big data pipeline that turns petabytes of anonymized user data into useful insights on how players behave and help inform decisions to keep game experiences balanced and fresh.
·Design and implement cutting edge web user interfaces that allow players to interact with each other and the League of Legends universe in new and exciting ways.
·Write cross-platform code to power native applications on disparate mobile devices in order to allow players to connect with each other from anywhere on the planet.
·Delight players in one of hundreds of roles that aren't explicitly mentioned here.
你需要拥有以下品质:
·Player-focused: you're a gamer whose passion for games (especially League of Legends) helps you stay focused on initiatives that make the difference to players in and out of the game.
·A threat to convention: bored by what's considered traditional, you constantly push past limits until the status is no longer quo; you don't "think outside the box" because, hey, there's no box.
·Focused on team: you find, shape, and cultivate teams that don't just swing for the fences, they jack that (metaphorical) baseball beyond the stars; you help Rioters develop the tools and creative atmosphere to shine, but ultimately hold them accountable for making smart calls and delivering capital-V value.
·Seriously playful: you work hard but always leave time for pentakills; whether you're grabbing a game of League in our onsite PC Bang or rapidly sharing cat GIFs, you make time for daily play in all of its wonderful forms.
·Humbitious: you're ambitious but humble, a state of being summed up by fans of portmanteau as "humbitious;" always shooting for the stars, you never forgo rounds of feedback from teammates, players, and partners who keep you from drifting off into space.
岗位学历&经验要求:
·Be enrolled full-time in a computer science or relative program for a minimum of 1 school term following your internship with Riot.
·Be returning to university following your internship as a Junior or Senior with only 1-2 years left before completing your program.
·Have completed at least 1 competitive software development focused internship.
本文为蔓藤教育原创文章,未经授权请勿转载
如需转载请在后台留言
排版:Leah
特征分析 设定目标
规划路径 教育管理
发展评估 职场致胜
从前期职场规划,到最终实现北美就业。
蔓藤,是你身边的美国职场导师